The Bottom Line...
Creativity
DesertLifeDesign.com was created to showcase my active imagination. My name is Doug Martin, and my creativity and work-ethic is manifested in web-site, print and logo design, along with painting and story-telling.
Flyer and document print design is something I work on all the time. Nine-to-five is not an option when I'm working. And when your flyer is set up, I can supply quality printing. Banners, website design and maintenance, along with html and css coding are all tools I work with every day. I enjoy learning new technology--staying up-to-date is an ongoing process. Learning new techniques is a regimen that will never end.
Problem-solver
I have hands-on experience with offset printing presses. Your print files will be formatted for trouble-free reproduction. Most of my production work uses the Adobe Suite software products, including:
InDesign;
Illustrator;
Photoshop;
Dreamweaver;
Flash;
as well as the Microsoft Office Suite (including Access).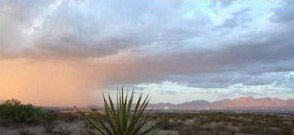 This is my résumé (145 kb pdf file). Please check it out. I'm located in the Queen Creek, Mesa, San Tan Valley suburbs of Phoenix, Arizona.
Below are some of my personal websites...
They show my design skills and experience in various genres.
WordPress is a fantastic, free service. I have much experience setting up WordPress sites. Where applicable, I added my own html code to customize the look and performance.
This is another WordPress site that I completed for an Arizona State University class.